Yellow Gulab
Yellow Gulaab floral jewellery with pink and yellow dry flowers with elegant pearls.
The stunningly beautiful brides  adorn this unique floral jewellery to look outstanding and appealing.
The beautiful combination of pink and yellow shrubs with Yellow dry flowers with pearls in the middle and pearl strings  .
One can be experimental by carrying this jewellery set with unique colour combination.
The Jewellery is adjustable from the neckpiece, to rings in the fingers and the bracelets.
The floral jewellery set contains:
Maangteeka
5-coin chokar
Pearl drop earrings
Floral haathphool with strings attached to the ring
Packaging:
The jewellery set is safe packaged and shall be delivered to you safely in a box.
we deliver the jewellery carefully and safely worldwide.
Sold Out
New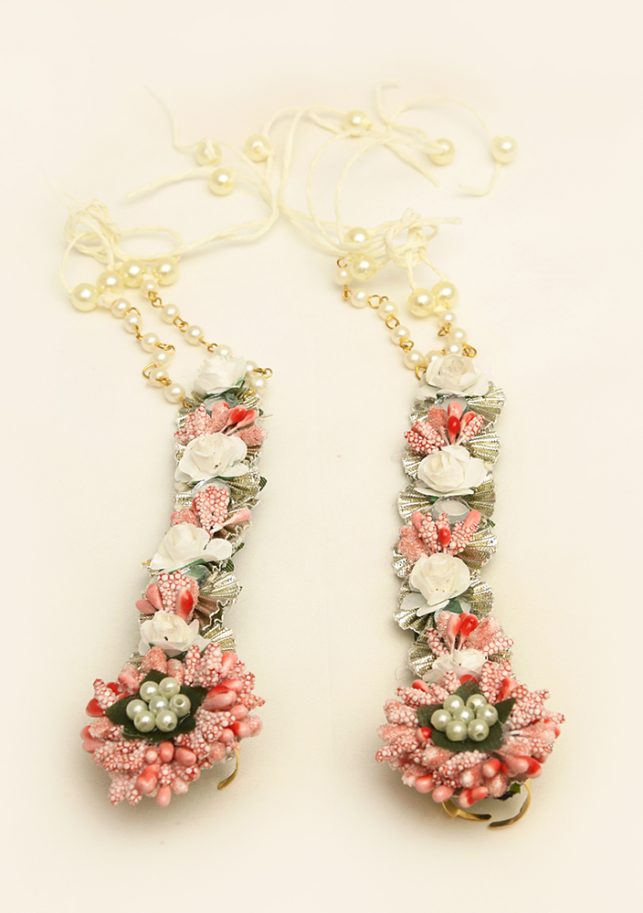 Add to cart